Top Benefits of doing this course
You will be able to offer no-pain or low-pain solutions to your clients and that lead to more clients and more money for your business
It is a win- win for both the office, the dental professionals, and their patients. Less post-op pain, complications, and better healing, therefore less stress for everyone
What you learn can be applied immediately so that gives you an edge over your competitors

This On-Demand course is designed for you
This Course is For you If You are a...
The dental office;
dentists,
hygienists, 
dental staff and other healthcare professionals

Who this course is NOT for?

This course is not for you if you are sceptical about the Lasers
This course is not for the general public
This course is not for you if you are not helping clients
This course is not for if you don't wish to invest in yourself and your organisation

Why you MUST Take This Course Today?

Benefits of Implementing Tomorrow What You Learn In The Course Today
Dentists, *Dental Hygienists, and *Dental Assistants can all benefit from our courses and certification. This is a course you can immediately integrate in your practice. 
Those that attend this course can expect to learn the science behind Photobiomodulation Treatment (PBM).
Both you and your patients will enjoy less stress, making it a win-win for both of you!

You will learn how PBM treatment:
Lessens pain and therefore decreases the use of pain medications and Opioids. 
Can be used to treat facial pain
Can be used to treat TMJ/TMD and neuralgias
Provide PBM Induced Analgesia decreasing the amount of anaesthesia

needed

Promotes faster healing, improved wound healing with fewer complications making life easier for you and your patient
Requires fewer antibiotics, helping you comply with the new FDA Antibiotic Guidelines
Improve satisfaction for your orthodontic patients - move teeth faster with less pain 
Dental Hygienists will learn how to incorporate PBM into their daily patient protocols
Treat and prevent oral mucositis, and reduce the many side effects of chemotherapy and radiation therapy in your cancer patients. 

Your Course Presenters Are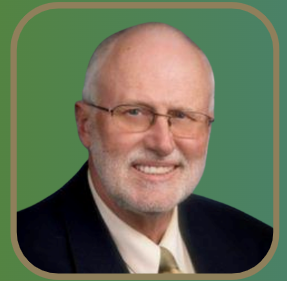 Dr Gerald Ross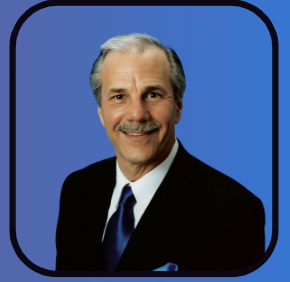 Dr Mel Burchman
Laser Expert From the United States of America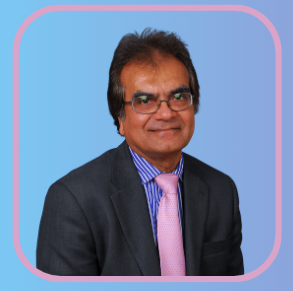 Dr Arun Darbar

Why you should listen to us?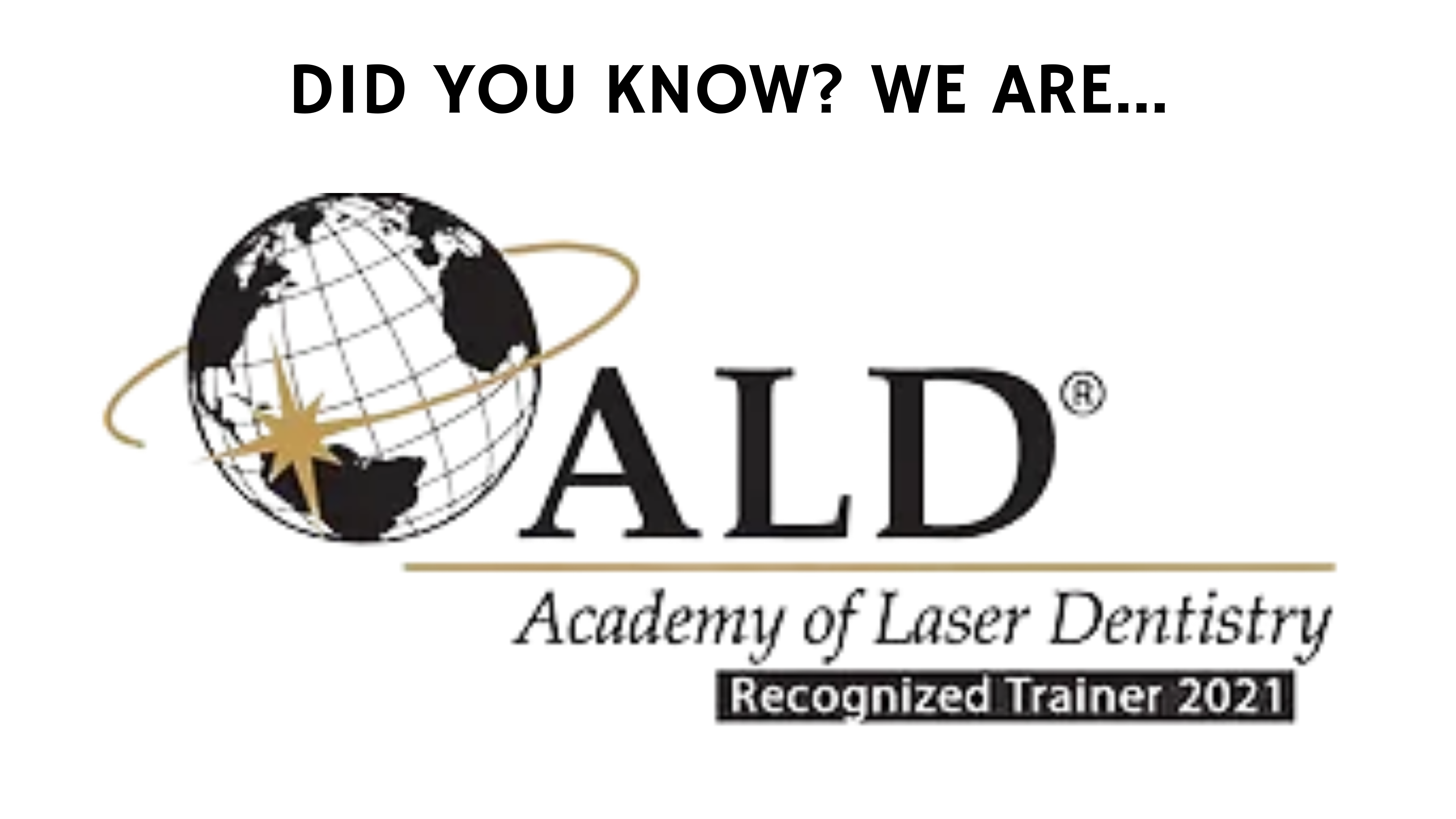 We are the Top 3 World Leading Laser Experts in the world
This course is taught by the Top 3 Leading international experts: Dr Gerald Ross, Dr Mel Burchman, and Dr. Arun Darbar

We are internationally recognized experts in the field
We have been using lasers to treat our patients and have been using them in our own personal life
We are world-renowned
We received several awards for our work

We have given pain-free treatment to thousands of our customers
You can't find our Experience and Expertise anywhere else on the planet Internet
Among us we have over 80 combined years of clinical photobiomodulation (PBM) experience. 

We are also Academy of Laser Dentistry Recognized Trainers.

We are the Founders of the GMA Laser Education

We are internationally recognized Experts on the subject

We spoke around the world in numerous conferences

We use these methods in our own practice

Our patients are very happy and pain-free

We use it in our lives and for family members



PLUS We have a Certification program that no one offers

What is Covered in the course?

In This Course, You Will...
This course is delivered online
All the course modules are placed in your own dedicated private area with your own userid and password
You can consume any time
You can consume on any device
There are no retake charges
You just pay the course fee just one time that is it
Course has 8 Modules
3 of our Tope Laser experts cover this course for you.
You are getting 3 experts for the price of one! Incredible right?

How This course is Delivered?

This course is delivered online
All the course contents are placed in a private area with your own user id and password
You can access this course on a PC, laptop, tablet, or mobile
The course can be consumed on demand whenever you want it
There are no retake charges
It is for one-person usage
If you need one for your staff you need to purchase an additional license
Course is delivered by 3 Top world-renowned Laser experts

*** You will have 90 day access to the course this is to comply with the regulation.

What Is Covered In Each Session?
8 Sessions Total Value of $12,000
(Our Experts charge $1500 Per hour consultation and you are getting 8 immersive sessions with them)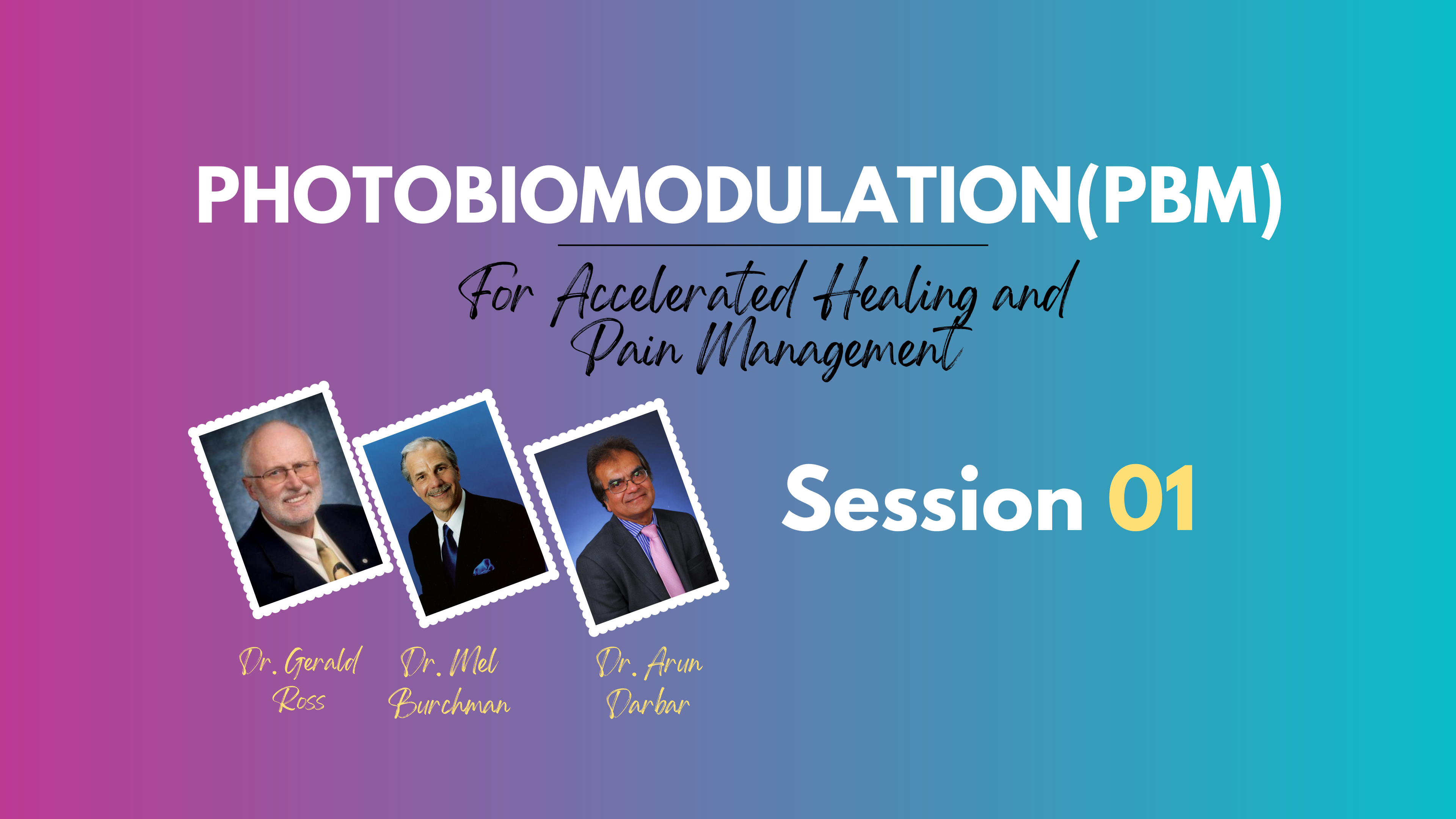 SESSION 01 - Introduction

What is GMA
What is our Goal

SESSION 02 - Laser Science & Fundamentals

Laser Physics: You will learn the history of laser science and how it applies to today's lasers
Properties of Light and all about Laser: You will learn the parts of a laser and how they create laser energy
Laser Tissue Interactions: You will learn about wavelengths and how they interact with body tissues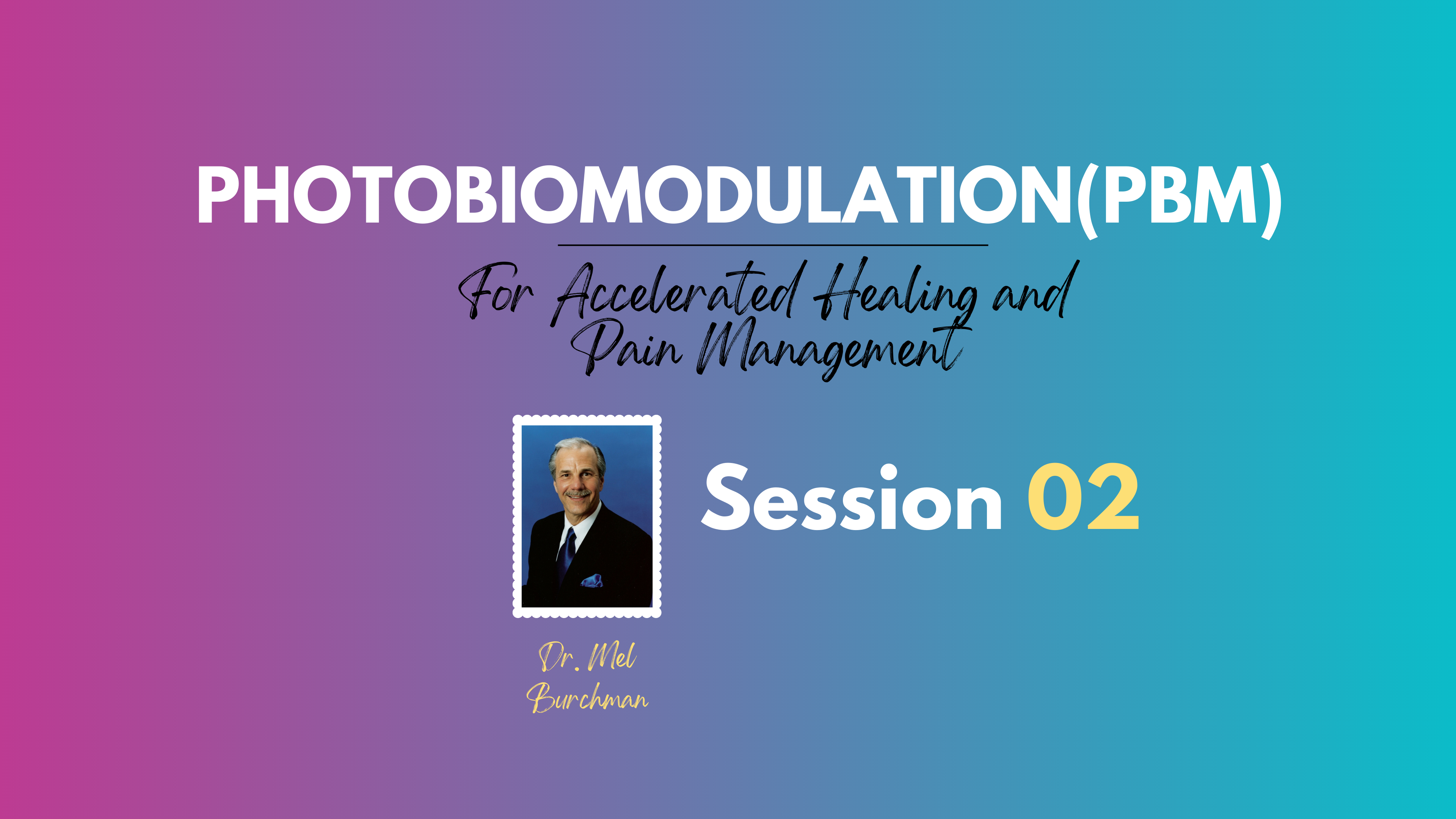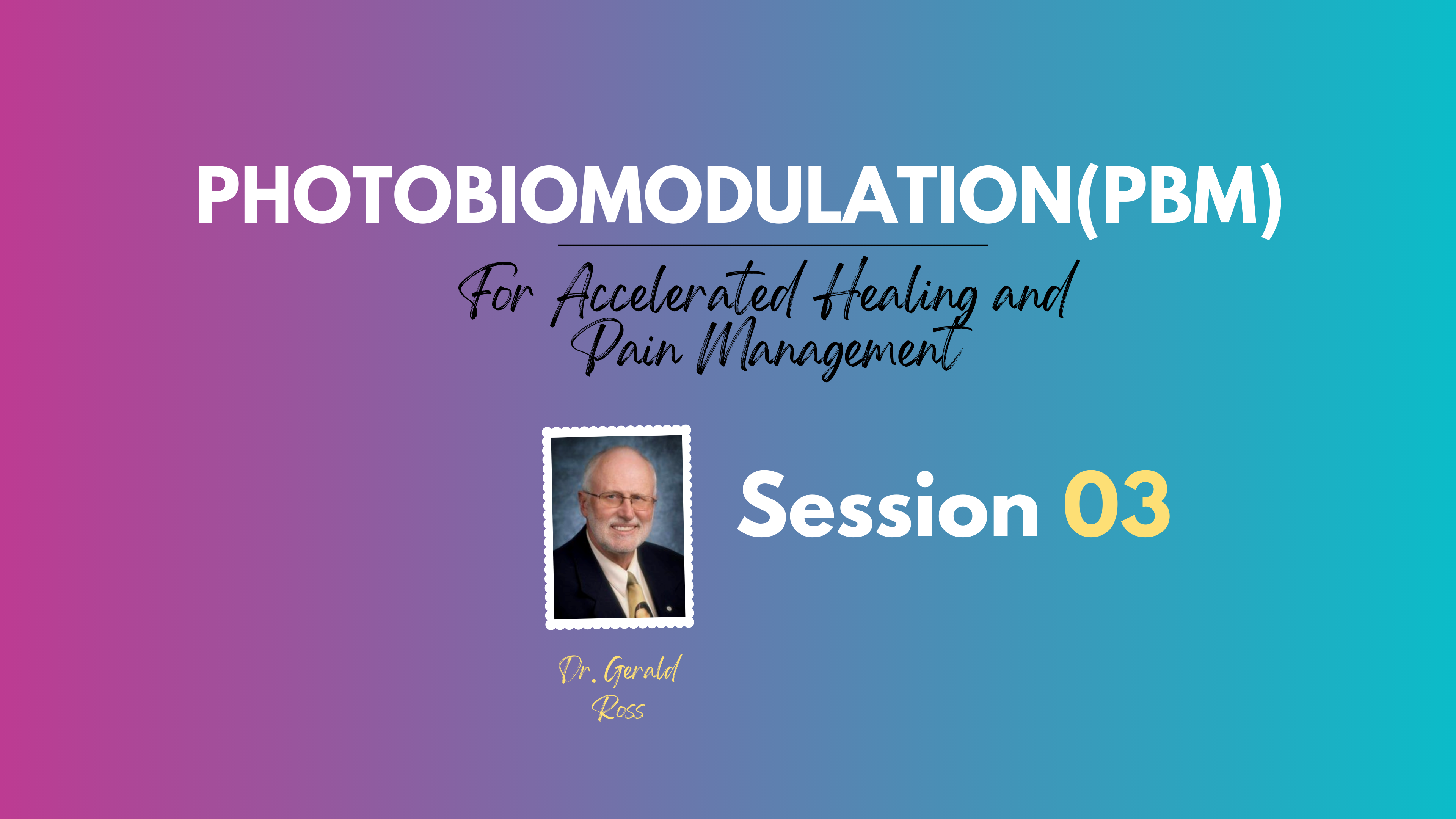 SESSION 03 - PBM Fundamentals & Mechanisms

You will learn what is photobiomodulation "PBM" and its Scientific Basis
You will understand the different wavelengths
You will learn about dosages used in PBM
You will learn all about Laser light Safety

SESSION 04 - Clinical Applications
You will learn how to choose the correct device
Concept of treatment modalities include pre & post conditioning
Learn how PBM aids and accelerates to wound healing
Wound healing,
Traumatic ulcers,
Herpetic lesions,
Aphthous ulcers,
Angular cheilitis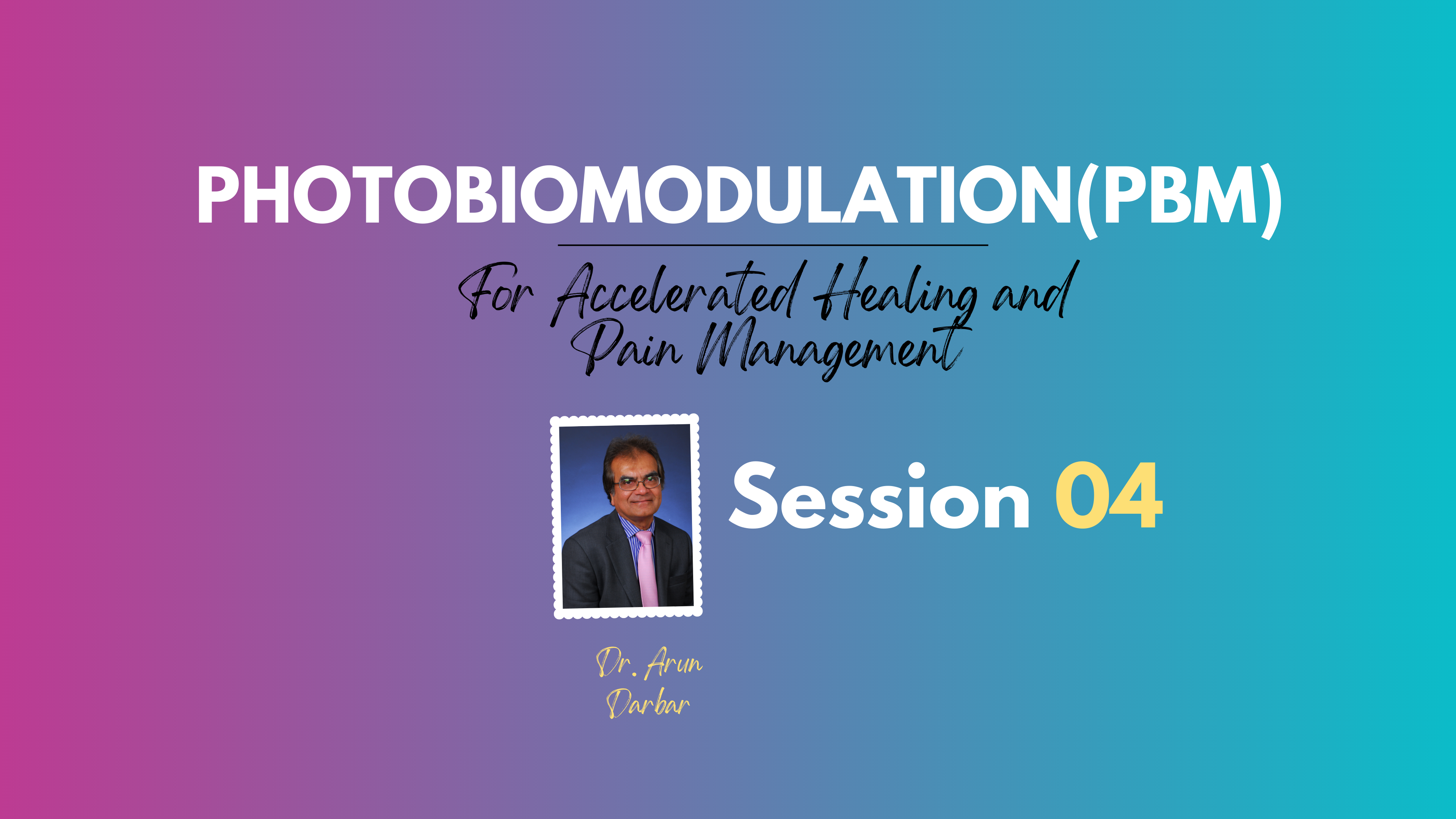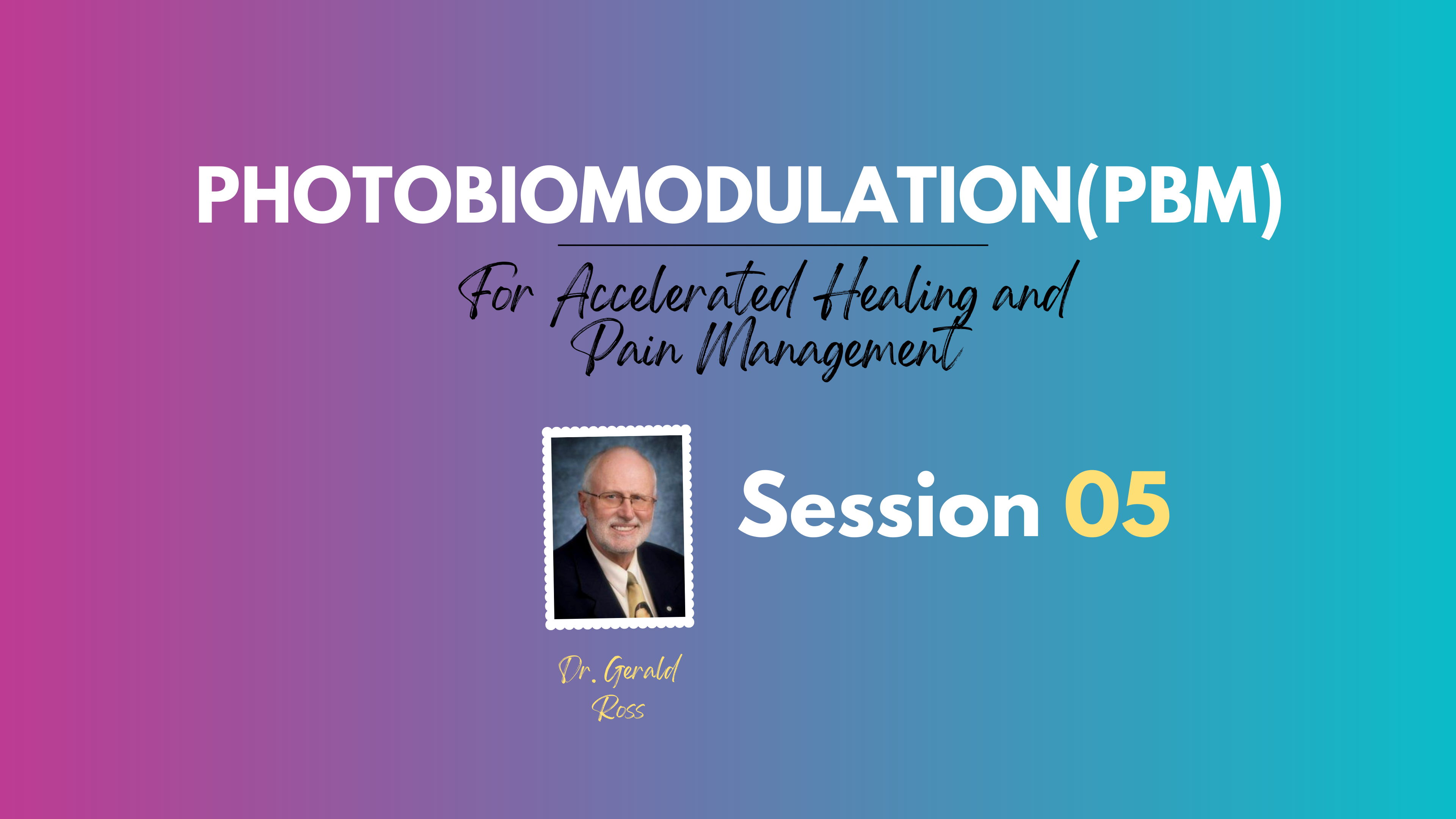 SESSION 05 - Clinical Applications

Learn how to use PBM to aid in your Restorative Treatments
You will learn how to create Laser Analgesia
Learn how to use PBM to decrease Dentin Hypersensitivity
Learn how PBM increases Nerve Regeneration
The attendee will learn techniques to decrease Xerostomia
Learn how PBM can be used to help treat sinus problems

SESSION 06 - Clinical Applications

Learn how to use PBM to aid in your Endodontic treatments
Learn how to use PBM to aid in your EXTRACTIONS
Learn how treating with PBM to decrease pain and post op complications and therefore, decreases Opioid user
You will know how to use PBM to treat and help prevent Oral Mucositis
Understand how PBM can be used to treat many of the Chemotherapy Side effects including Nausea and Gagging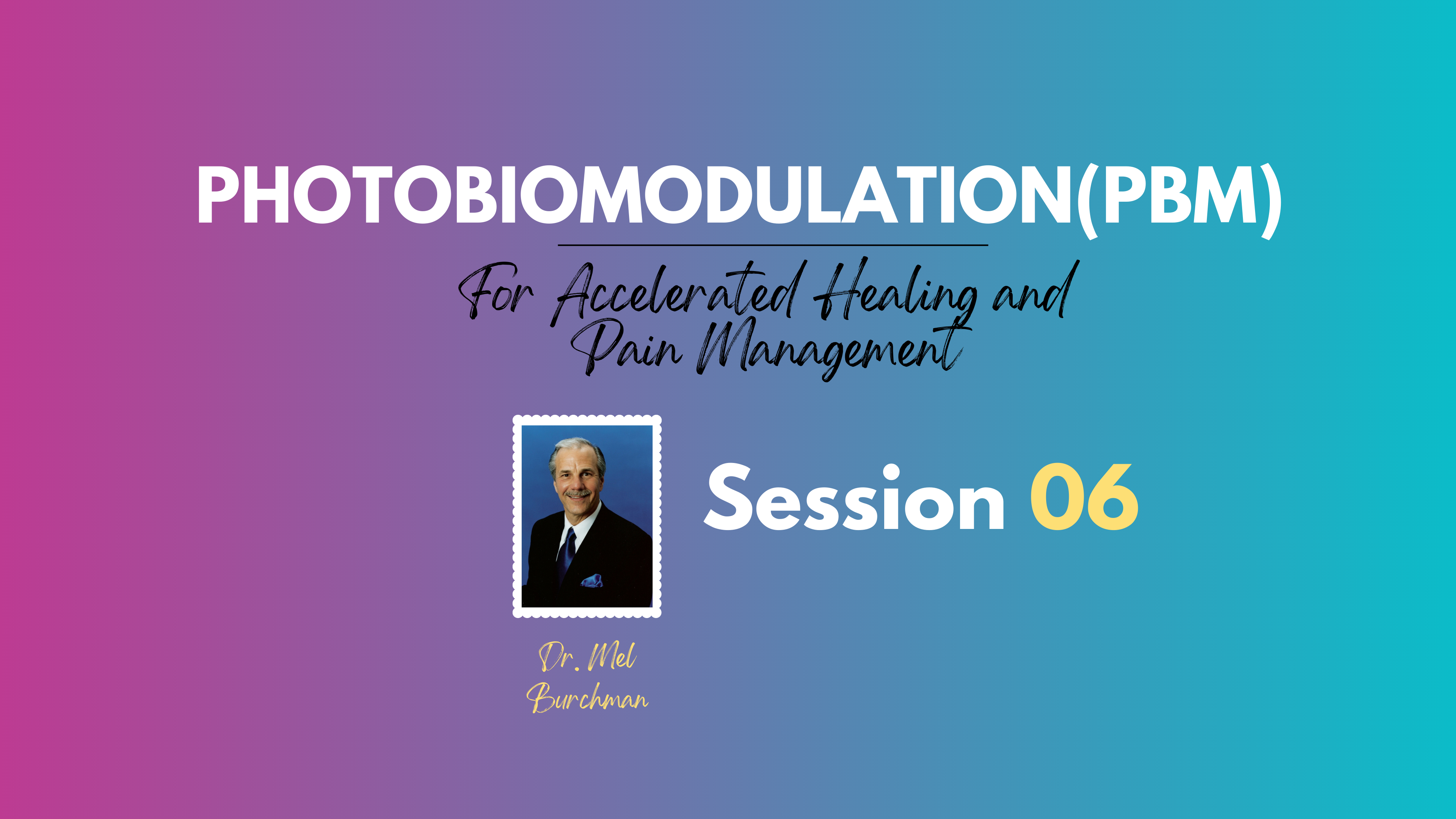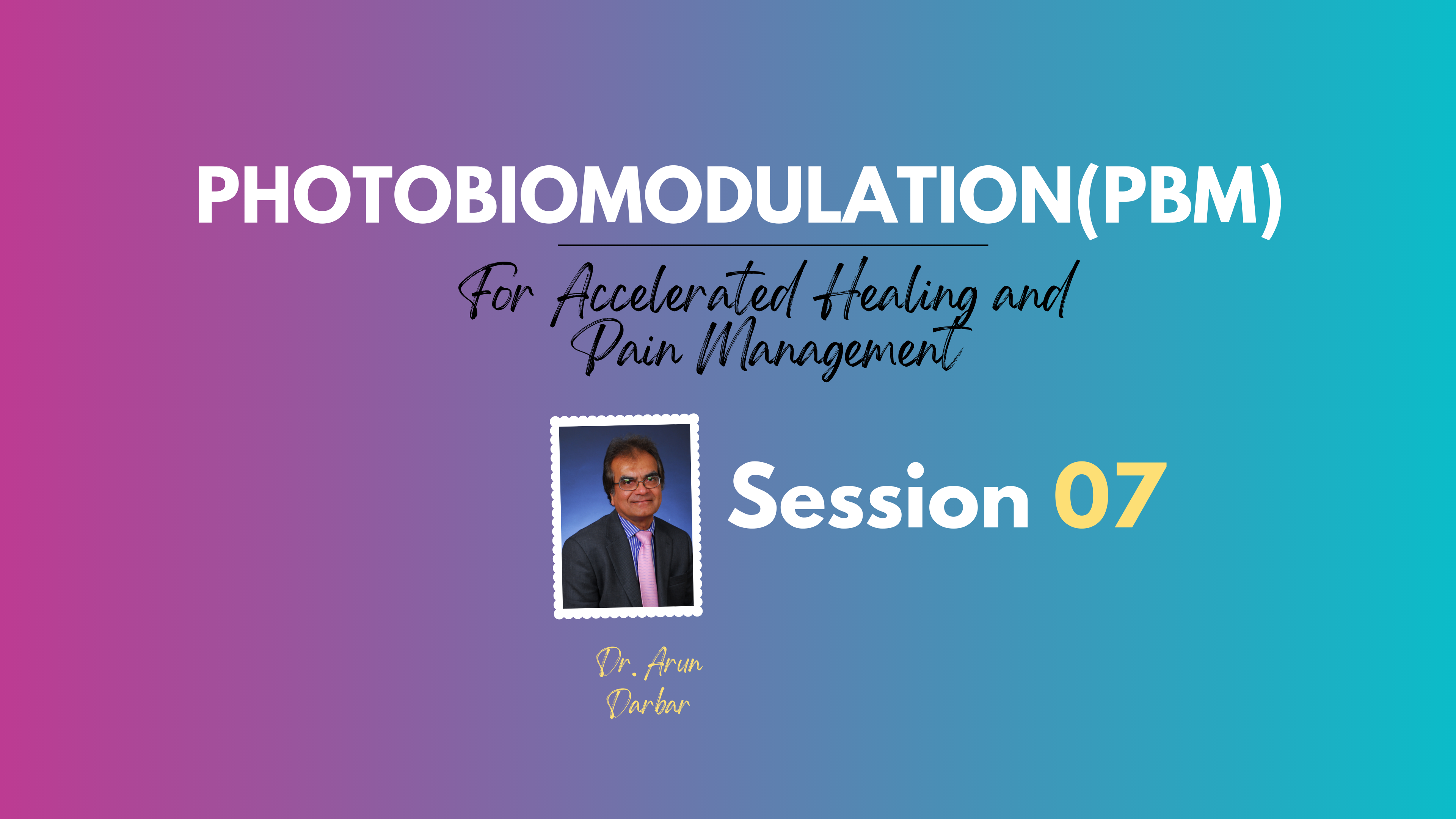 SESSION 07 - Clinical Applications

You will learn how PBM can speed up Orthodontic treatments and decrease related pain
Learn the many uses of PBM in Periodontal treatment
Your Hygienist will learn the many ways that PBM can aid in their treatment procedures
Learn how using PBM during your implant procedures can accelerate bone healing, decrease Post Op pain and swelling

SESSION 08 - Clinical Applications

You will learn about facial pain and the benefits of using PBM to treat it
You will learn about the causes of TMJ / TMD and how to use PBM for its treatment
We will explain about selecting the correct PBM unit for your home/Personal Use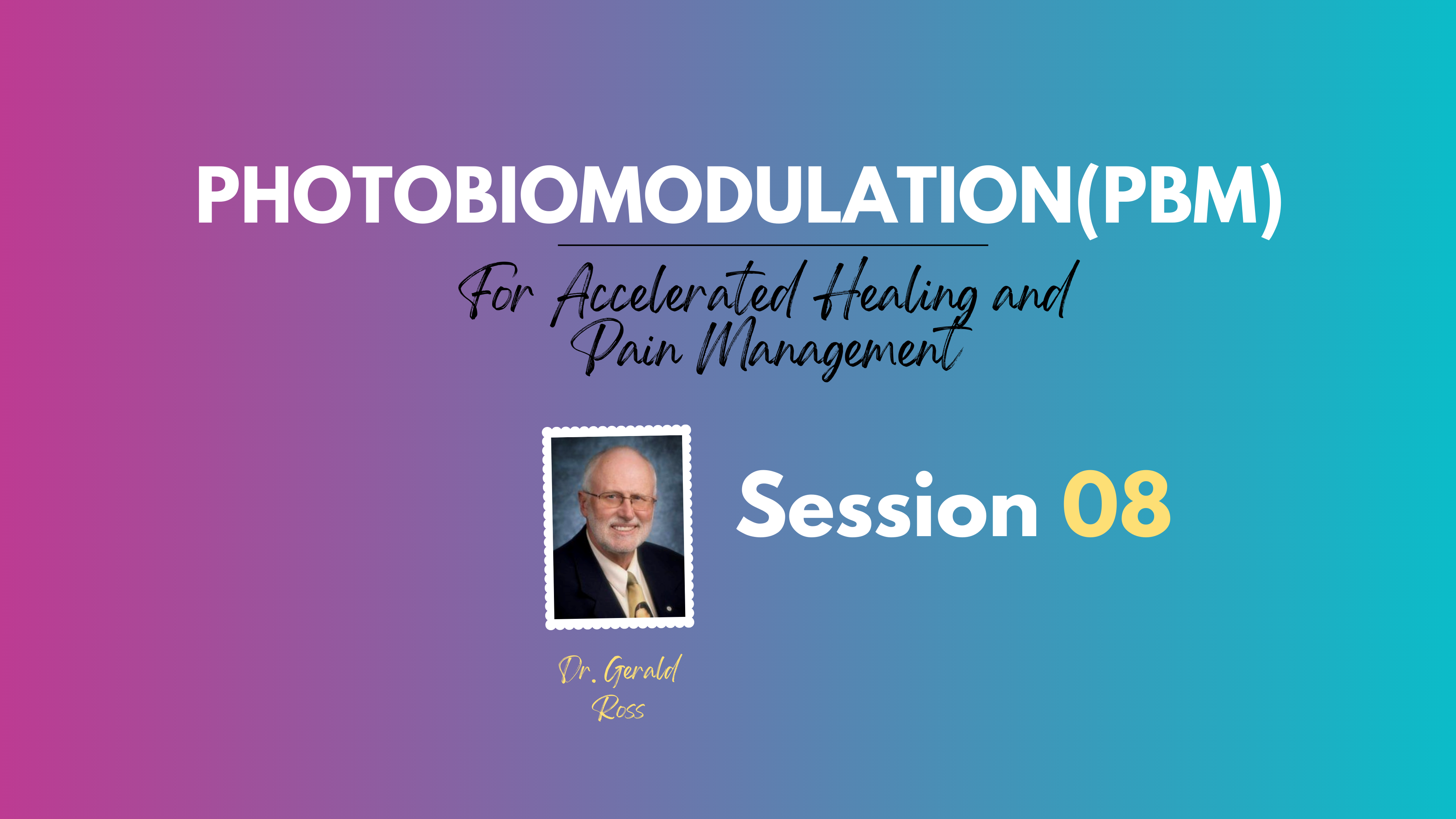 JOIN OUR GMA TRIBE AND COLLABORATE WITH FELLOW LASER DENTISTS
We invite you to join the private GMA Laser Education Group on Facebook. It is a welcoming community and your greatest resource to connect with laser dentistry experts and colleagues. Share your cases and your knowledge worldwide. 

WE HELP YOU TO GET YOUR CERTIFICATION
This is How The Certification Process Works
(More Details Inside The Course Area)
THE ALD CERTIFICATION
The ALD (Academy of Laser Dentistry) laser Certification demonstrates mastery
of laser knowledge which would be recognized as a standard level that most
states in the USA would accept as the minimum knowledge required to be able
to use laser light effectively, safely, and efficiently.
The certification process involves completing and passing the various parts and
examination to achieve the ALD certification.
There are 3 parts to the certification process.
Part 1 - Foundations in Laser Dentistry - Self-paced Online Digital Learning
Program (6 CEU's) Enrolment with ALD directly we will provide the links to do
so.
Part 2 - Hands-on Clinical Simulation & Training - Provided by an approved
recognized trainer/s
All members of GMA laser are approved and the only providers to date of the
PBM certification with the ALD.
This means that the comprehensive PBM course meets the requirements of
Part 2 of the certification so any delegates completing this course can use
it to achieve the ALD certification which has a separate fee and enrolling
process and we as GMA will provide the links required for you to do so if you
wish to progress that way. You do not have to enrol for ALD certification to take
part in this GMA program.
LEASE NOTE: Parts 1 and 2 must be successfully completed prior to taking the
Standard Level Online Exam (Part 3).
Part 3 - ALD Dental Laser Standard Level Online Exam - Timed 1-hour exam
with 75 question multiple-choice questions. This is a CLOSED book exam. The
online exam is administered by the Academy of Laser Dentistry (1 CE from
ALD). Delegates get 90 days after completion of Part 2 to sit the online examination.

Testimonials/Praises and course Recommendations from previous participants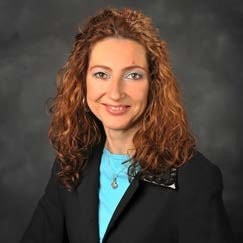 Adina Andonie, DDS
Ellensburg, WA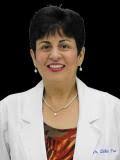 Lidia Paz, DDS
Homestead, FL

Thanks for a Great Learning Experience!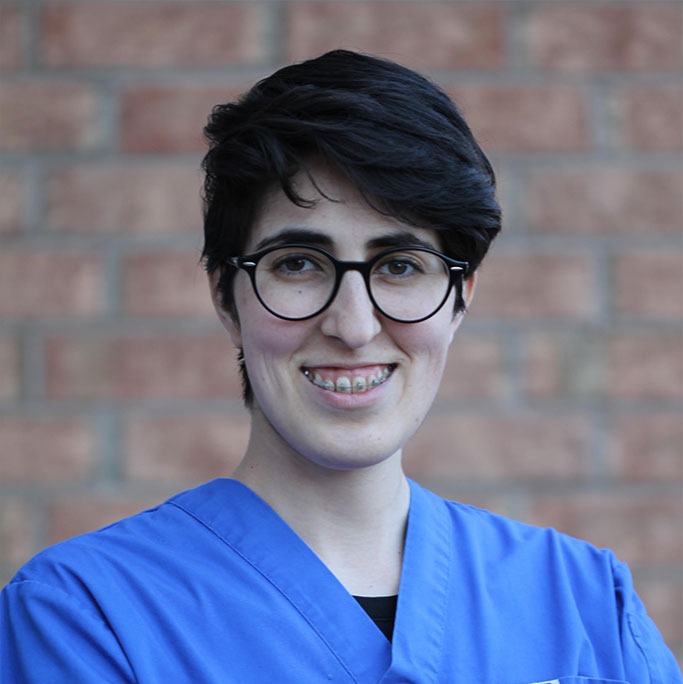 Elysia Jagdeo, DDS
The Traveling Tooth Surgeon, Toronto
I wanted to thank you for your time and guidance. I have been using LLLT for my surgical patients all week from simple Exo to quite invasive 3rd molar removals and all of them have noted to me that they've experienced zero pain after surgery. Some are using no analgesics at all and some are only using minimal amounts of Advil/Tylenol. This is very remarkable and I'm excited to learn more.

Praise from Dr Paula
Dear Dr. Burchman,
I was one of the attendees of the GMA Laser PBM course and wanted to thank you for such a great course. I have been to a lot of courses in my career, and I have to say that was one of the most practical and applicable, action-packed sessions I've ever attended. I've purchased a couple of PBM units, have received the first one in the mail, and started using it this week in my endo practice.
I am currently the co-chair of the program committee for my local dental society, the San Gabriel Valley Dental Society in Los Angeles County and I think a PBM lecture would be a huge benefit to our members. We are in the process of putting together our 2022 CE line-up and I wanted to reach out to you to see if you would consider lecturing to the society at our September meeting.
Thank you again for the great lecture!
Sincerely,
Paula G. Elmi, DMD, DABE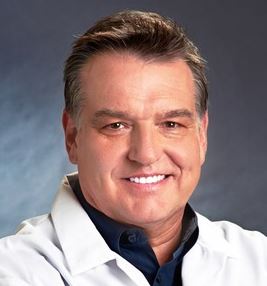 Robert O. Wolf, DDS, FAGD, FASDA
Implantologist. Mission Viejo, CA


Awesome course - tremendous information.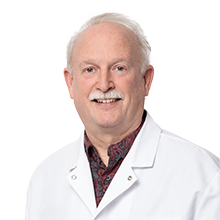 Bruce Howard, DMD
St. Louis, MO


Awesome course. I have a dozen patients I can start to help already.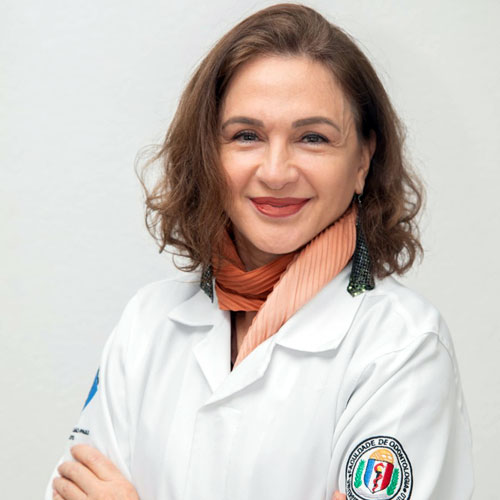 Sonia R. Bordin-Aykroyd, DDS, MSc, FIADFE
International Laser Speaker, Ph.D. Researcher

Excellent - above expectations.

Read What Ayan Lawson, DMD,
Wilburton, OK
is saying...

I have a patient with cervical dystonia and she also has Parkinson's like tremors. I did laser therapy with an ND:YAG following the protocol from Dr. Burchman given in February at the PBM symposium for Parkinson's.
My patient said she was tremor free for a day and a half and did not have an episode during that time. I have treated her again and she states that overall her episodes are significantly less. She's been treated 3 times in the span of two weeks.
She says she loves the treatment. She said She notices a difference an hour after the photobuimodulation treatment. 
I also have some patients who have increased their opening anywhere from 2-6mm by TMJ/TMD laser therapy. Overall my team and I are thrilled with the results of ohotobuimodulation. 
Thank you Dr. Burchman, Dr. Ross, and Dr. Darbar .

When You Sign Up Today
You Will Receive...
8 Sessions of PHOTOBIOMODULATION course
VALUE $12000
Bonus
Access to PBM Group
VALUE $350.
TOTAL VALUE OF $12,350.00

You Get All This for a one-time price of Just $497 When you join TODAY!



Rahim Mesbah DDS
Modesto, CA

Awesome course - tremendous information.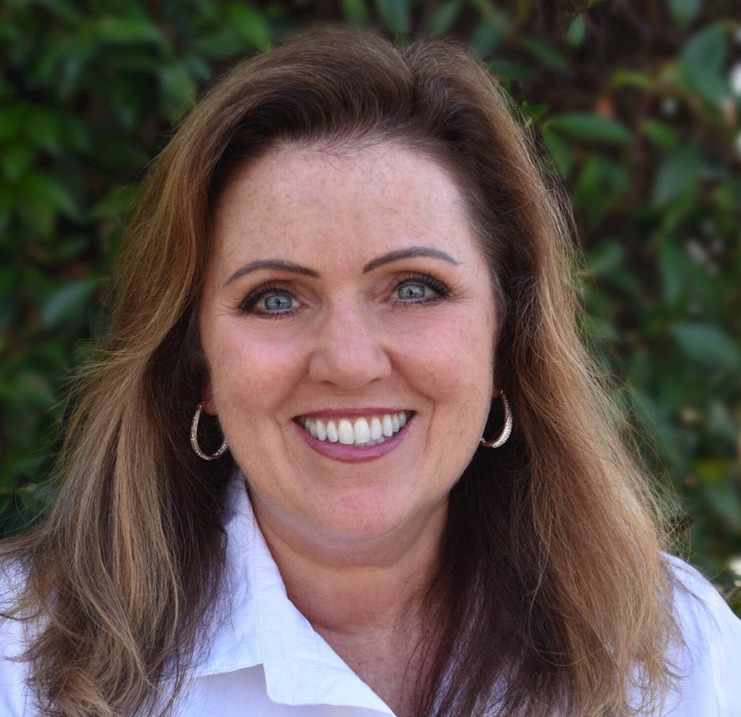 Lynn Atkinson, RDH
Torrance, CA

Love the case studies and the Q and A


Sarah Goldstein, DDS
Bethlehem, PA

Very informative, very well structured, and interesting.



Amy Kimes, DDS, MAGD
Mount Olive, NC, USA
Dr. Burchman and Dr. Ross' course was fun, and educational, and gave me a new and powerful tool for healing and pain relief to add to my practice.
PBM is unlike anything else we offer our patients, the results are instant. This course gave me the knowledge to use PBM often in my practice. I use it for TMJ patients, after root canals, extractions, and implant placement. Patients are usually amazed that they experienced little to no pain after our invasive procedures. it has also been great for chronically sensitive teeth that don't respond to other desensitization treatments. Soft tissue lesion pain is relieved after a short session with the light. If there is anything like a magic wand in dentistry, PBM it is!  
There's nowhere else that I know of to learn about how to use this powerful tool. 
I highly recommend this course and will be taking other courses that these educators offer.